Product Description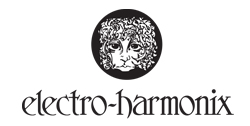 About This Electro-Harmonix 12AX7 Preamp Vacuum Tube
The Russian Made Electro-Harmonix 12AX7 tubes are popular with Marshall owners (and also similar amps) for their gain and bite. They are the tubes that are already found in a lot of amp brands on the market for their sound and reliability.
More pronounced mids to high mids with a tight bottom end and higher gain. These tubes work well in amps that have a large bottom end.
The Tech Features
Model: 12AX7
Brand: Electro-Harmonix
(13535)
Electro - Harmonix, the Standard!

This valve was a replacement for my pre-amp valve in a Vox Valvetronix silver face 30 watt amp. The last valve lasted a good 9 years!, but considering that i don't use this amp all the time, that is still a good long time for a tube. Took the old out, put the new in and the amp is like brand new again! EH has always had a good name and still does after decades!