Product Description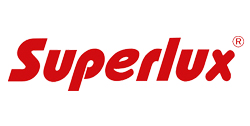 About these Superlux HD681 Studio Monitoring Headphones
The HD681 features an exceptionally deep low frequency. As for the sound image presented by these headphones, the HD681 gives you the feeling of actually being on stage with the artists.
These headphones deliver excellent balance and clarity. The ergonomically-designed vinyl earpieces combined with the light weight and self-adjusting headband of these headphones make them very comfortable. Whether you're monitoring, tracking, mixing, or just listening to an MP3 or another audio source, you can expect comfort and sonic accuracy from your HD681 series headphones.
Deep low frequency "On stage" sound, perfect for enjoying the beauty of classical music & other large ensembles. The HD681 present a bright and clear sound. When playing classical music, the HD681 will surprise you with its breadth, clarity and dynamic presence.
The Tech Features
Brand: Superlux
Model: HD681
Features:
Dynamic, semi-open circumaural earphones
Accurate and detailed sound greatly enhances your listening experience
Single sided, straight cable
Outstanding quality and value
Environmentally friendly packaging, great for displays and ease to store
Specifications:
Type: Dynamic, semi-open
Driver: 50 mm, Neodymium
Sensitivity: 98 dB SPL (1 mW)
Frequency Response: 10-30,000 Hz
Max. Input Power: 300 mW
Rated Impedance: 32 Ohms (copper-coated aluminium wire)
Ear Pads: Leatherette
Cable: 2.5-meter straight, single-sided
Connector: Screw-on gold-plated stereo mini plug
Headphone Caliper Pressure: Approx. 3.5 N
Net Weight 276 g
Accessories:
Furnished Soft carrying pouch, Screw-on gold-coated 3.5 mm to 6.3-mm stereo adapter
(13743)
Rich sound and quality

Rich sound and quality. Great headphone for a affordable price.





Artist Guitars Response
Thank you so much for leaving a review. We really appreciate it.
Quality at a low price

If you are looking for a quality studio headphone at a budget price, this will not disappoint you. For the price it may come off as an average headphones, but it will surprise many for the quality that it can be credibly compared to any other studio headphones.





Artist Guitars Response
Thank you so much for taking the time to share this feedback. We really appreciate the support!
head phones

good selection quick delivery





Artist Guitars Response
Thank you so much for taking the time to leave this feedback!
Superlux HD 681 Studio Monitoring Headphones

Amazing price performance ratio. Seriously deep and articulated bass, clean middles with a bright top end peaks around 10k. Drives easily from your phone/notebook. Feels quite comfy on my bulky head. The product arrived very quickly. Thank you Artist Guitars!





Artist Guitars Response
It is our pleasure and thank you so much for leaving us this feedback. We really appreciate the support!
HD681 Headphones

Comfortable enough to wear for long periods. Great frequency response. Recommended to a friend.





Artist Guitars Response
Thanks a lot for your feedback on the headphones and we appreciate you recommending it to other people. This really means a lot to us. We hope you have lots of fun with it. We're always here to assist you so don't hesitate to contact us if you have questions.