Product Description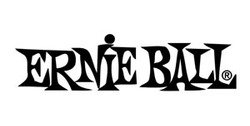 About this Ernie Ball E4112 Flextune Clip on Tuner
The Ernie Ball FlexTune is a portable clip-on tuner suitable for guitar, bass, and other stringed instruments. Featuring an oversized 2" LCD screen, the FlexTune provides a large, vibrant display that is easy to read from any angle. This is complemented by the tuner's dual-axis 360 degree pivot arm for complete flexibility to position the display to your liking. The FlexTune also features Chromatic, Guitar, Bass, Ukulele, and Violin tuning modes as well as selectable clip and microphone sensors.
The Tech Features:
Brand:- Ernie Ball
Model:- E4112
Display:- 2 inches LCD display
Tuning Modes:- Chromatic, Guitar, Bass, Ukelele, and Violin
Sensors:- Mic or Clip Vibration
Power:- 3 Volt Lithium Battery (included)
Dimensions:- 13.97cm x 9.3cm x 3cm
Weight:- 77grams
(15043)
WARNING - KEEP BUTTON BATTERIES OUT OF REACH OF CHILDREN
Swallowing may lead to serious or fatal injury in as little as 2 hours, due to chemical burns and potential perforation of the esophagus.
Never allow children to replace button batteries of any device.
If you suspect your child has swallowed or inserted a button battery immediately call the 24-hour Poisons Information Centre on 1311 26 (Australia) or 0800 764 766 (New Zealand) for fast, expert advice.
Regularly examine devices and make sure the battery compartment is correctly secured, e.g. that the screw or other mechanical fastener is tightened. Do not use if compartment is not secure.
Dispose of used button batteries immediately and safely out of the reach of children. A battery can still be dangerous even when it can no longer operate the device.
Tell others about the risk associated with button batteries and how to keep their children safe.
Nope Nope Nope......

Very unreliable and terribly inaccurate.





Artist Guitars Response
I am so sorry for the less than favourable experience you had with the tuner. I have sent you an email and let us know how we can help.
Nice

This is a very nice looking tuner. The display is bright and easy to read. I find it doesn't pick up the vibrations enough on my solid body guitars and gives me varied readings. However, it works just great on my hollow body electric and my acoustic with accurate readings. I'll definitely keep the Earnie Ball for those guitars, and my Snarks for the others.
unfortunate review

I generally really love the Ernie ball product line, they make really cool things although received this tuner a few days ago and the quality was cheap plastic, a swivel mechanism which constantly moves around, an easy scratch screen and the battery they gave me had only 1 bar battery life, super disappointing and unfortunately, my housemate threw away my packaging and I can't opt for a refund to purchase another tuner
prompt delivery and good value

I ordered this new Ernie Ball tuner and it arrived within 5 days. Great service and a good product!