Testimonials from our customers
Author: Artist Guitars
20th October, 2014
"Hey guys,
Just received my LP60TSB in the mail today.. Ordered it Monday night, it only took a few days to get to Melbourne, even with the hurricane conditions you've had up in Sydney.. you guys blow me away! What a sweet guitar! I've had my eye on one of these for a while and thought it was time to get one and see what they're about.. I'm so glad I did. I'm SO happy with this instrument.
The finish on this one is flawless, the tone through the Wilkinson pickups is better than I could have hoped for and it now has front row spot amongst my other guitars. I honestly don't know how you do it for the price, but compared to the competition, you're streets ahead. This is the second very nice guitar I've purchased from you and won't be the last. I'll definitely be recommending your company to anyone who wants to buy a quality guitar for an amazing price.
Thanks again, guys. Keep up the great work. Your quality control is very impressive,It's people like you who make it possible for EVERYONE to play on a decent instrument. Well done!
Steve Patterson."
| | |
| --- | --- |
| | Steve Patterson, St Geaorges Basin, NSW |
---
25th June, 2014
"You guys are amazing! I ordered a pedal at 10:50am yesterday and received it at 4pm the same day! Thanks"
| | |
| --- | --- |
| | Nathan Quinn, Denistone, NSW |
---
20th June, 2014
"Ordered from this company 2pm yesterday, delivered 3pm today. Free delivery, cheap prices and exactly as displayed in the add. Good job guys."
| | |
| --- | --- |
| | David Sinclair, Hassall Grove, NSW |
---
29th April, 2014
"One of my students bought an Artist guitar recently and the tone knobs didn't work well (I expected as much from a squire level guitar) so he enquired with you guys and you sent him a replacement. Not only that, but when he sent the guitar back to you, Australia Post lost it in the mail and you guys took responsibility for it and sent his replacement without delay. And the tone knobs work!
Great work, Ian and team. "
Nick Tschernez, Runcorn, QLD
24th March, 2014
"Thanks Artist! I have ordered various Items of you now and each time I receive a quality product at a great price! I ordered some speaker stands on Wednesday and they arrived with me (in Hervey Bay QLD) on Friday! Great stuff"
| | |
| --- | --- |
| | Adam Featherstone, Hervey Bay, QLD |
---
11th March, 2014
"Artist team - just wanted to say "well done" on your products, prices and service. As music tutors here in the relatively remote regional location of Whyalla, SA - we have no real access to musical equipment apart from Adelaide.
Over the last 18 months we've recommended Artist to a number of our over 110 weekly students - and there would currently be about 10 students who have in recent times purchased your guitars.
Each of these guitars look great and play really well - your prices and service to each of these customers has made us even more happy to recommend you to the next student who asks.
Keep up the great work - we are now exclusively recommending you to anyone who asks!"
---
22nd January, 2014
"Hi there, A quick note to tell you I got my set of 12 guitars string a few days ago..i finally found the time to restring my 12 string fender..i got the "artist" guitar strings47-12...they are absolutely brilliant!..im totally blissed out,i thought..hey what can you expect for 7 bucks?..well just..WOW!..im telling my friends about you guys.
Sean and Julie Rayner "
Julie & Sean Rayner, Clontarf, QLD
---
9th January, 2014
"Hello friend!
I am contacting you to say how terribly happy I am with your service and product! I ordered these headphones no later than 6am this morning and by 2pm I have them in my hands! I was so surprised it was an excellent experience! Just a few hours!
Not only that but the Takstar PRO80 sound AWESOME, I cannot believe how good they sound for the price and that's coming from someone who owns Grado SR80i and some Yamaha Studio Monitors.
This was the BEST eBay experience I've ever had since 2009 and I would like to thank you so much! I will be telling my friends about your awesome service and the awesome product you're selling! Awesome awesome awesome! Cheers Lucas!"
---
9th January, 2014
"I have received the guitar and absolutely love it! Thank you. I am amazed at the quality and features at the price point. I have no doubt there is no better value guitar on the market.
I would also like to thank the Artist team for the awesome service from order to delivery and after sale. I will not hesitate to recommend you to anyone who is interested in purchasing a guitar. Thanks heaps. "
Chris Constantinou, Glen Waverly, VIC
---
24th December, 2013
"Excellent service! Just had my Tenor Uke hard foam case, mic and stand delivered. I was late ordering for WA in time for Chrissie but to my surprise here they are 2 days before Xmas. You guys and the couriers did a great job!!! "
| | |
| --- | --- |
| | Marina Davis, Falcon, WA |
---
2nd December, 2013
"I was delighted with the quality of the guitar and ukulele I purchased. They hardly need any tuning adjustment each day. The speed of delivery was an added and much appreciated bonus. many thanks "
Jo Robinson, Laidley , QLD
Purchased
:
TN100 Chromatic Clip on Guitar Tuner
LSP34 3/4 Beginner Acoustic Guitar Pack - Gloss Natural
UKT300 Tenor Size Ukulele (All Solid Tasmanian Blackwood) with Bag
---
27th November, 2013
"Thankyou Artist i ordered my amp & microphone etc last nite online & it's at my door before 2:00pm!! Thanx again very good! "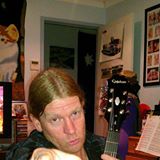 Douglas Cooper, Marayong , NSW
Purchased
:
DC15 15W Digital Guitar Amplifier with Drum Machine
MIC Stand Pack (XLR-Jack) - Stand, Bag, Mic, Clip & Cable
---
5th October, 2013
"I received my order at 11:20am today. Proof that your system works. Overnight from Sydney to Briz is fantastic service. Another very happy customer indeed. Thanks "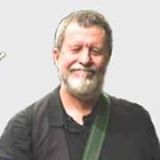 David Rowlands, Albany Creek, QLD
Purchased
:
MC20XX 20ft/6M Balanced Mic Cable / Lead | XLR to XLR
---
7th October, 2013
"Well done guys!! Price, product and delivery - spot on!! Full marks for being an exemplar online retailer. Thank you very much, got exactly what I wanted, as cheap as I could find it and very very fast. Cannot thank you enough, love it!"
Peter Williams, Milton, QLD
1st October, 2013
"wow ..order fri pm arrive mon am..thanks"
Simon Bland, Weyba Downs
, QLD
---
27th September, 2013
"Just a quick mesage to say thankyou I got my guitar today it looks bloody beautiful, only ordered it yesterday I live fours from Sydney and its here allready! have not played for many years so going back to basic realy looking forwarded to having many hours of fun. Once again thankyou for the grate service and quality guitar. IAN"
Ian Lambert, Gundagai
, NSW
Purchased
:
Factory Second Artist Blackwood Acoustic Electric Guitar - SBW10CEQS
---
21st September, 2013
"Great Service guitar arrived in 2 days. Really well finished and great to play, There need to be more people who have a good and guaranteed products on line. Will probably buy one for my Nephew. The company obviously went to some effort Re QC to produce a very tidy playable guitar. I have a Chinese copy of an Epiphone Les Paul with intonation problems which your guitar is replacing. Keep up the good work Regards, Lindon"
Lindon Hall,
Niagra Park, NSW
---
20th September, 2013
"Just wanted to say how awesome you guys have been. I have made a couple of purchases including an acoustic guitar. Everything was ordered and delivered without problem and of course the guitar is great. I will be buying more in the future"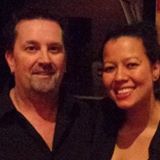 Mike Bowden,
Niagra Park, NSW
12th September, 2013
"Goods received in a day, well done!
Cheers, Jimbo"
Jim Davies,
Niagra Park, NSW
---
---
Holly Gould
Nelson Bay, NSW
Purchased: LSPCNT Beginner Acoustic Guitar Pack with Cutaway, Natural Finish
11th September, 2013
Thank you for my lovely guitar, and speedy delivery ( I live an hour north of Newcastle) I am amazed with the quality of the guitar for the price, thank you so much
I will recommend you to everyone :)
Holly Gould
---
James P Bennett
Blackheath, NSW
Purchased: T1B Round Rider Drum Throne / Stool
7th September, 2013
Hi guys! Happy with the product and the delivery was super fast. Well done and thanks. James
---
Allan Croall
Keysborough, VIC
Purchased: JM15012 12 String Solid Top Mini Jumbo Acoustic Guitar
3rd September, 2013
Received my 12 string mini jumbo here in Melbourne in 25 hrs from your showroom to my front door.
As a regular online shopper i can tell you this is exceptional service.
I am very pleased with the guitar for the price paid,great action,keeps tune with a nice sound and a nice Finnish

I have no hesitation in recommending Artist Guitars
---
Brett Hosking
Lawson, NSW
Purchased: EB2836 3 Pack Ernie Ball 2836 Regular Slinky 5-String Bass Strings .45-.130
9th August, 2013
Hot the strings today.
Thanks for the fantastic service and price! See you for my next order :)
Cheers
Brett
---
Nigel Haynes
Lawson, NSW
Purchased: JP02 LED Power Supply Brick for Effects Pedals
9th August, 2013
Hey Guys,
Just received the JOYO Power Supply 2. Excellent service as always and lightning fast delivery. These JOYO power supplies are an excellent piece of Gear. I have high end boutique pedals and the JOYO PS2 has solved noise problems I was having with ground loops. Each power channel is regulated, NO HUM!!. at $75.00 a pop you can't go wrong!!
---
Ray Matheson
Mount Gambier, SA
Purchased: OM75EQ(BB) Factory Second Solid Top OM size Acoustic Electric Guitar
8th August, 2013
Hi..I have recently received my OM guitar and love it. Thanks for yr help also re ordering. Cheers Ray
---
Sonia Simpson
Ranelagh, Tasmania
Purchased: LSPSNT Small Acoustic Cutaway Guitar Pack - Gloss Natural

8th August, 2013
Hi, just a quick line to thank you for the prompt delivery of our new guitar. My son is rapt, he hasn't stopped playing it all evening, very happy with the product and just wanted to thank you guys.
Kind Regards,
Sonia.
---
Tracie Nutley
Balgowlah, NSW
Purchased
:
PB34PKBK Black 3/4 Size Bass Guitar Pack
31 July 2013
I just want to say thank you, guys. We have had the most amazing service from you. I understand why you are No.1 - you really do deserve it.
---
​
Peter Kennard
Hazelbrook, NSW
Purchased:
24 Inch Drum Skin/Head Single Ply Sound Focus - Clear | ZP1024
48 Pack Maple 5A Drum Sticks with Wooden Tips | DSM5A
26 July 2013
Hello Artist Guitars,
My first order was placed on Wed just before close of office hours..... And the order arrived at my door via courier before midday Friday - all as promised - Thats about 13 working hours !!
The 5A Maple drum sticks are unbelievable value for quality - don't know how it is possible to sell them for what you do.....
all round exceptional service - I'm one very happy customer.....
till next time,
Peter Kennard
---
Daemos Broaden-Griffin
Wahroonga, NSW
Purchased: MC600 Left Handed Hand Made Solid Wood Classical Guitar
25 July 2013
Thanks guys all is good, the action is perfect, sounds and looks great, very happy, will order from you guys again, Daemos cheers.....
---
Bill Harvey
Medowie, NSW
Purchased: JUMBCEQ50 Jumbo Acoustic Electric Guitar Wide Neck
Just to say thanks for the acoustic guitar and great service all-round. Next day delivery...amazing. The guitar plays far above its price and the 50mm nut solved all my big finger problems. Great to do business with you.
Thanks also for all your help in choosing it.
Much satisfied customer.
---
​Ken Woodward
New Lambton, NSW
Purchased: DBFUSION High Grade 5 Piece Drum Bag Set in fusion size
Hi. Just a short note to say Thanks for the awesome service, and delivery. The bags I have bought are fantastic quality (in fact I even did a review on your site of them all!). Seriously, you should change your name. Drop the guitar :-) You don't need them ;-) Cheers, and be assured, I will be passing the word, even to the guitarist I know.
---
Allan Williams
Koonawarra, NSW
Purchased: SSPACK003(BB) 2 x Heavy Duty Speaker Stands with bag - Demo Stock
Hi guys I recently bought some speaker stands from you guys and I just wanted to say thanks. I bought them through eBay and I have to say that the staff were fast , friendly and very professional . I got my stands in a couple of day and you keep me updated every step of the way. I will shop with you guys again and recommend you to all my muso mates. Once again , thanks and well done. Al
---
Tom Luxton
Sydney, NSW
Purchased: LSP12 12 String Beginner Acoustic Guitar Pack - Gloss Natural
This the the 4th guitar I have purchased from you (first 12 string) and as usual the quality and price is exceptional. By far the BEST guitars in Sydney
.
---
Paul Regan
Blackalls Park, NSW
Purchased
:
ELST1052 12 Sets of Electric Guitar Strings 10-52
Brilliant.. I ordered my box set of strings on Thursday afternoon and they were in my letterbox at home on Friday morning. Thanks guys!! ---- Paul Regan
---
Neil Davis
Annerley, QLD
Purchased
:
Bushman Jumbo CEQ Solid Wood Acoustic Electric Guitar
Hi Folks,
Just wanted to say that I recently (Monday afternoon, in fact) ordered the Bushman Jumbo CEQ guitar from your site… and it arrived yesterday (Tuesaday) afternoon. Very impressed with the prompt delivery AND in the limited time available - it is absolutely delightful to play and a gorgeous looking instrument (which doesn't make it sound/play better, but y'know just makes you want to pick it up and hold it, play it, not put it down etc etc….)
I have been looking for some time and my criteria was that I wished to have solid wood with a cutaway but was not that fussed with either dreadnought or jumbo from a size/shape perspective. As much as the advice I had recieved was not to purchase online, initially it was price that kept me coming back, but also reading about your busines model and the feedback on your Facebook site that convinced me to take the plunge and am I glad that I did.
As "guitar aquisition syndrome" overtakes me I will surely be looking to you guys!!!
Just wanted to ask what case and stand would you recommend? Probably should have got them at the same time… but (sigh) pennies available at the time!!
---
Steve Tamv
Sydney, NSW
Purchased: AG70PLUS Artist White AG70 Electric Guitar + Bonus Accessories
The Ag70 has grown on me quite (The Sustain and tone are amazing) a bit so I thought I show you my latest piece I have done, I have named this file on my PC as 'Sultana' and I couldn`t do better than that so it stuck... Ignore some bum notes cause I forgot what key I was playing in (C#Major for those of you playing at home)... Sultana...
---
Tesera Szabo
Jerrabomberra, NSW
Purchased: Zoom B3 Bass Multi Effects FX Pedal & Amp Simulator

Just a note to thank you for sending our order so promptly! My boys are very happy with the Zoom bass pedal, sounds great & is exactly what they were after! Really happy with your efficient service & prices, will definitely buy from again, cheers Teresa :)
---
Colin McCormac
Strathfield, NSW


Purchased:
LSPNT Beginner Acoustic Guitar Pack - Gloss Natural
Artist PB1BK Black Electric Bass Guitar
BST45100 Bass Guitar Strings Light Gauge 45-100

ARTISTS GUITARS make really GREAT GUITARS at GOOD PRICES.
---
John harbour
Carindale, QLD
Purchased: ELX11027 Elixir Anti-Rust 80/20 Nanoweb Coated Acoustic Guitar Strings, 11-52, 1 Set
What a great idea! I bought strings and you guys were cluey enough to provide a cost free service eg string guide ........ a sure reason to return and buy again.
---
Mark Savage
Melbourne, VIC
Purchased:
STBKPLUSL Black Left-Hand Electric Guitar + Bonus Accessories
PB1PKBKL Left Hand Black Bass Guitar Pack
Received my left-handed STBKPLUSL electric the day after ordering. Great guitar, fantastic quality and much better than many more expensive guitars that I have tried. Brought a bass from you before Christmas which has also been quality. I wish you every success in the future and have a feeling I will be buying more guitars from you down the line.
---
Jose Resina
Canning Vale, WA
Purchased: CS200+Case (BB) Solid Wood Nylon String Classical Guitar with Hard Case

I just discover the CS200c guitar that I have ordered and I have been very surprised when I opened the case . I didn ' t know what to expect when I made the purchase online since it was a bargain bin item .All I can only say is that I was speechless for a while : very good quality , not even a little dent or scratch , brilliant sound after I tuned it .I am very pleased whit my buy , extremely good value . I would recommend it to anyone .
Keep the good work ,Regards
---
Eduardo
Maroubra, NSW
Purchased:
Zoom APH4n Accessories Pack
Dear Artist,
I must say that it has been a pleasure dealing with you. I have already got my package!
The most efficient service on the planet!
Warm regards
Eduardo.
Hi,
I just wanted to provide some feedback on my recent purchase. I bought a TC style electric guitar and amp in a package. From the time I first made contact, making inquiries about the guitar and throughout the purchase and final delivery, the service you provided was first class. I am happy with the guitar package, the feel and sound is great, particularly for the price.
I would highly recommend your company to my friends.
Kind Regards
Geoff Beresford

Thanks so much guys,
I made my order Thursday arvo, and it arrived first thing Monday morning!
Very happy indeed, we will definitely be repeat customers - Great service!
Cheers
Cherie
---
Jim
Atherton, QLD
Purchased:
Full-Size Beginner Acoustic/Electric Guitar Pack
Gidday Ian, Stef, Allan and Raul, I have had my LSPCEQ for just over a week now and I am very impressed (even as a complete novice) not just with the guitar but with the whole company. Your attitude and philosophy was what enticed me to check out your offerings and I am so pleased I did. Two of my friends, one a part-time player of 18 years, the other a player who has been in the game for over 45 years, including playing in some Sydney-based bands who enjoyed some success, have both given the guitar (and its price) a big thumbs-up! I am only a beginner but already love my guitar. Thanks again for a great company delivering a terrific product at almost-unbelievable prices.
Jim
---
Shane Clothier
I just wanted pass on that I am very impressed with your customer service so far. I ordered my LPBKPLUS on Monday and it was delivered yesterday (Tuesday). I haven't had a chance to play yet but it surely looks the goods.
Thanks for the prompt delivery, I will pass on to my guitar seeking friends to drop by your website before any decisions are made.
regards
Shane
---
Andrew Castle
Looks fantastic, feels great. The tone is a bit different from what I expected, but I'm really enjoying it. F barre chord, for example, sounds really growly in the bottom strings. Normally I hate the sound of F barre chord, but there's something addictive about the way it sounds on the JM200. The guitar will get me playing and exploring new chords and harmonies etc.
I plugged it into a small sound system and was impressed, but not overwhelmed. But then I hit the "phase" button, and was blown away. The sound just enveloped me.
I'm planning on writing a review for the guitar, but I'll wait until I've been playing it for at least a few weeks, so I've got a few more things to say.
Wow!
Warm Regards
Jotham.