Cerberus Update 2019
Author: Artist Guitars
DOWNLOADS:
Windows: Cerberus Firmware & Editor Software
Mac: Cerberus Firmware & Editor Software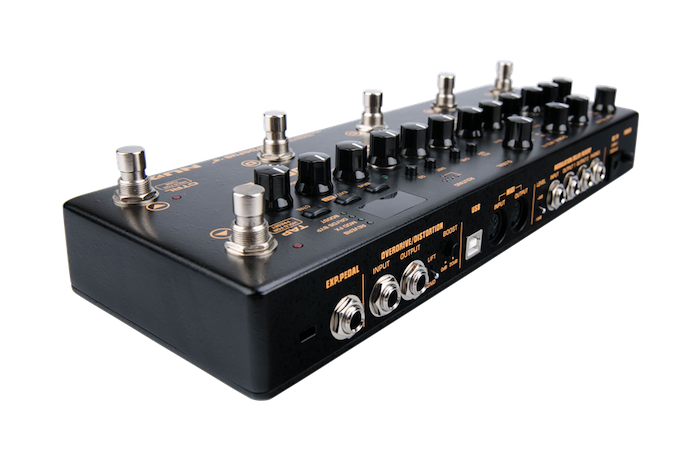 RELEASE NOTES:
1. Global Tap Tempo for Delay and Modulation effects.
You can activate this feature simply by clicking the Global Tap button on the new software editor.
2. Bug Fixes
Fixed the low volume issue of DIS and DRIVE effects when you cold start the unit. This bug has been exiting for quite a while, now it's gone forever.
3. Current Foot Switch in Preset mode(CFSP)
The 4 patch selector Footswitch (A, B, C, and D) can do more now. You can use it to active boost, set the tempo value(Tap Tempo), enter the manual Mode or remote control.
4. Independent IR volume level control
Volume level Control range: -6.0dB ~ 6.0dB
5. Enhanced EXP.PEDAL Jack
EXP.PEDAL jack now supports dual-foot switch like the NUX NMP-2 to set/control Boost, Tap Tempo, Mod Fx and Reverb.
6. Shimmer Effects
If prefer shimmer effects than any of the original Spring, Plate or Hall effects. The newly added shimmer effect is exclusively for you.

7. (Digital)Post Volume Boost
You can use the PVB button to adjust the Boost level. NOTICE: This will disable the onboard analog Boost.
Boost Level Control Range: 0dB~6dB

8. IR for Preset Mode
Now you have the freedom to choose different IR file for different presets. Up to 8 IR files can be loaded into 8 different preset patches.
9. Improved UI animation
Ugly user interface now becomes Useable user interface.
10. Save Function
Finally, all your patches can be saved now. Share your favourite presets with us, we'll pass it to all the Cerberus users community. ​