Product Description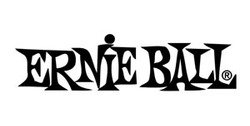 About These Strings
These Ernie Ball Nickel Regular Slinky Electric Guitar Strings 10-46 hit the scene in the 70's(hence the sweet packaging) and have since established themselves as the industry standard for rock.
Ernie Ball Nickel Regular Slinky Electric Guitar Strings 10-46 offer a full, balanced midrange sound with a nickel plated steel wrap wire around a hex shaped steel core. The non-wound high carbon steel treble strings are put through a specially tempered tin plating process to balance out the guitar tone.
To guarantee consistency, maximal performance, and longevity, Ernie Ball maintains the highest quality control to exact specifications.
All Ernie Ball strings have hermetically sealed foil packaging that defends your strings from humidity, ensuring fresh tone as if they had been made just for you, right here in the USA. All insert labels are made from 100% recycled materials.
The Tech Features
Model: EB2221
Gauge: EB2221 Light 10-46
(11055)
Earnie ball regular slinky strings

The best all round





Artist Guitars Response
Thank you for your review and order with us. Cheers!
Online order

Great and prompt delivery despite covid-19, would buy from again
Regular slinkys

Always happy with EB's regular slinkys
Good Value Strings

These are my favourite strings. I find that they are consistent and they keep their tone longer.
Earnie ball regular

Fast delivery when needing them urgently thsnkyou artists guitars