Product Description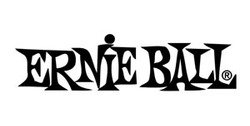 About These Strings
Ernie Ball Slinky Acoustics are produced with an exclusive phosphor bronze wrap wire. Engineered to meet the demands of acoustic musicians worldwide, these concert quality strings provide deep, rich bass notes with clear bright trebles. Ernie Ball Slinky Acoustics are played by The Counting Crows, The Edge, and Maroon 5 amongst many other touring musicians. Made with the finest and freshest raw materials, all Ernie Ball strings are hermetically sealed to ensure your strings stay as fresh as the day they were made.
All Ernie Ball strings have hermetically sealed foil packaging that defends your strings from humidity, ensuring fresh tone as if they had been made just for you, right here in the USA. All insert labels are made from 100% recycled materials.
The Tech Features
Model: 2150
Gauge: Super Slinky - .010 .014 .020w .028 .040 .050
(11692)
Super fast and best prices

Always use Artist guitars for new strings. I like the feel of these Ernie Ball strings and they don't squeak as much as the d'addarios I had on. Much cheaper than the local guitar shop for the same product and very fast delivery. Great communication and service. Highly recommend!
Helpful online chat at crazy hours of the day, super fast delivery, and great prices! The strings sound amazing (just a shame I'm a bit rusty and don't sound amazing myself!!
extra impressive

I have used Extra Slinkys and Cobalt Slinkys on my solid bodies for years and have been mighty impressed with them so I thought I would try the Acoustic version. They lived up to my expectations, bright and clear sounding, easy on the fingers and comfortable to play. They seem to eliminate the extra finger force needed when playing an acoustic compared to a solid body. The strings are very light but do not sound tinny or weak giving a full bodied tone. For $10 a set they are incredible value for money.
New Strings

New strings for my Artist JALACEQ. Good price and delivery. Guitar sounds great