Product Description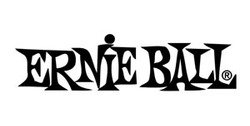 Ernie Ball 2146 Acoustic Guitar Strings Medium/Light 12-54
Ernie Ball Super Slinky Phosphor Bronze Acoustic Guitar Strings are made from 92% copper, 7.7% tin, 0.3% phosphorus wire wrapped around tin-plated, hex-shaped steel core wire.Has a light orange, gold color and provides mellow, ringing sound with excellent clarity.
Ernie Ball strings are precision manufactured to the highest standards and most exacting specs to assure consistency, optimum performance, and long life.
Ernie Ball is the pioneer of rock and roll guitar strings. Jimmy Page, Eric Clapton, Steve Vai, and Slash are among the long list of Slinky players.

All Ernie Ball strings have hermetically sealed foil packaging that defends your strings from humidity, ensuring fresh tone as if they had been made just for you, right here in the USA. All insert labels are made from 100% recycled materials.
The Tech Features
Model: EB2146
Gauge: EB2146 Regular Slinky Acoustic - 12-54
(11206)
Improved Guitar Sounds & Tones

I asked AG service team how I can have a better sound & tone on strings low E, A & D - especially low E which sounds tinny & flat. I was advised to change strings to 12-54 gauge. I decided to purchase & try Ernie Ball brand. After replacement & tuning of new strings, the sounds & tones sound so much better. It was a good purchase as the strings improve my acoustic guitar sound & tone to the point my wife commented positively when I strummed & played the guitar. Happy to recommend these strings if you want your guitar to sound better as well as improve tone. My acoustic guitar sounds like an expensive guitar now! :-)





Artist Guitars Response
Thanks for the review and we are happy to hear you are enjoying the strings.
Above any expectations

These guys are fantastic, heaps of communication, advice via emails, tutorials that are easy to follow and quality products with no purchase hassles. Thanks for doing what you all do!
Happy

First time Ernie Ball user and was very happy when I put them on both my Takamine and Yamaha acoustic guitars...good price too.
Guitar Strings

First time I have used this company as well as the brand of strings. Strings are great - Good tone and not too savage on the fingers. Service was excellent - The package arrived to Country Victoria in 2 days. Thank so much.
Guitar strings are useful when playing guitar

These strings are greats, great sound, easy to install and made with quality. Thank you.