Product Description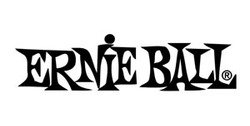 About These Strings
Made from 80% copper, 20% zinc wire wrapped around a hex shaped tin plated steel core wire. The most popular acoustic guitar strings provide a crisp, ringing sound with pleasing overtones.
All Ernie Ball strings have hermetically sealed foil packaging that defends your strings from humidity, ensuring fresh tone as if they had been made just for you, right here in the USA. All insert labels are made from 100% recycled materials.
The Tech Features
Model: 2002
Gauge: Gauges .011 .015 .022w .030 .042 .052
(11695)
Happy

Very happy with these strings. Service it great





Artist Guitars Response
Thank you so much for taking the time to leave a review. We really appreciate your business with us.
Ernie Ball Acoustic Guitar Strings Earthwood Light

These strings have great sound and great price delivered to our door - highly rate Artist Guitars in general and all their products - Always arrives quickly and always quality products.
Speed delivery and great value product

I needed new strings for my guitar and wanted to try something different so bought Ernie Ball Acoustic Light - to my surprise the new strings arrived in 3 days and I was up and running - so far I like the feel of the strings which were really well priced and good quality.
Guitar Strings.

Excellent Servrce.. The right price, e2 days delivery..
My fav strings

These strings sound beautiful on my Maton acoustic. Light and bright they live up to their name. Definitely my favourite guitar strings yet can never seem to find them in my local music stores. Thanks Artist guitars for the excellent service and speedy delivery.