D'Addario EXL148 Electric Guitar Strings Extra Heavy Strings 12-60
$16.00
RRP $20.99
SAVE $4.99 (24%)
Product Description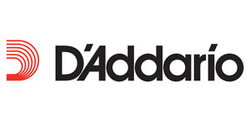 D'Addario EXL148 Electric Guitar Strings Extra Heavy Strings 12-60
D'Addario's XL Nickel Electric Guitar strings offer a distinct, bright tone, with excellent intonation and a "fret-friendly" nickel round wound feel that make them the top choice of guitar players of all genres around the world. The nickel-plated wrap wire is ideal for magnetic pickups, relaying the highest sound quality.
All D'Addario strings are precisely wound around a hexagonally shaped high-carbon-steel core wire by computer-controlled machines guaranteeing clear intonation, rock-solid fundamentals, and incomparable consistency in every string. The tight core tension produced through this rigorous quality-controlled process results in a harmonically rich, longer-lasting string.
The Tech Features
Model: EXL148
Select Gauge: EXL148 Extra Heavy 12-60
(11133)
Do it for the chug!

After trying a few sets of strings I find myself loving these the best so far. Great feeling strings and they can tune nice a low and sound great. I play open C tuning (Same as Devin Townsend) and play melodic doom type metal. So if you like to tune low on your six string without going for a baritone or 7 string these are the best in my opinion.
Purchase Review

I recently purchased this item from 'Artist Guitars', good communication, good products, fair prices and shipping costs, friendly service and quick delivery, what more can one say!!! AGP