D'Addario EJ18 Phosphor Bronze Acoustic Guitar Strings Heavy 14-59
$17.00
RRP $23.99
SAVE $6.99 (29%)
Product Description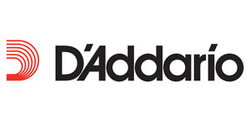 About These Strings
D'Addario EJ Phosphor Bronze Acoustic Guitar Strings offer a warm, well balanced acoustic tone, with bright intonation and a "fret-friendly" round wound feel that made them D'Addario's most popular acoustic guitar strings. D'Addario received worldwide acclaim in 1974 for introducing Phosphor Bronze to string making, giving their strings such superb, long-lasting tone.
For even longer lasting tone, try D'Addario EXP Coated Phosphor Bronze Acoustic Guitar Strings.
All D'Addario strings are precisely wound around a hexagonally shaped high-carbon-steel core wire by computer-controlled machines guaranteeing clear intonation, rock-solid fundamentals, and incomparable consistency in every string. The tight core tension produced through this rigorous quality-controlled process results in a harmonically rich, longer-lasting string. Anti-Rust 80/20 Nanoweb Coated Acoustic Guitar Strings. These strings provide the sound of traditional strings, but with a Nanoweb coating so thin you can barely tell it's there!
The Tech Features
Model: DADEJ181459
Select Gauge: EJ18 Heavy/Green 14-59
(10998)
Good service

What's not to like? Quick shipment good packaging and the correct product. Good quality strings to go on a 70 year old beat up acoustic and it sounds tremendous for slide. No complaints here
Very Happy

The site is easy to use and has a great range of products. My order arrived faster than I expected. I'll certainly be buying from here again.
Purchase Review

I recently purchased this item from 'Artist Guitars', good communication, good products, fair prices and shipping costs, friendly service and quick delivery, what more can one say!!! AGP