D'Addario ECG23 Electric Guitar Strings Chrome Jazz Lite 10-48
$35.00
RRP $55.99
SAVE $20.99 (37%)
Product Description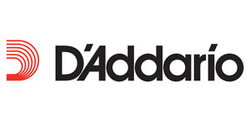 D'Addario ECG23 Electric Guitar Strings Chrome Extra Light 10-48
D'Addario Chromes are wound with flattened stainless steel ribbon wire which is polished to an incredibly smooth surface. Chromes deliver a distinctive damped but tone-rich sound that only flatwounds can produce. D'Addario Chromes are the world's most popular flatwound strings.
All D'Addario strings are precisely wound around a hexagonally shaped high-carbon-steel core wire by computer-controlled machines guaranteeing clear intonation, rock-solid fundamentals, and incomparable consistency in every string. The tight core tension produced through this rigorous quality-controlled process results in a harmonically rich, longer-lasting string.
The Tech Features
Model: ECG23
Select Gauge: ECG23 Extra Light 10-48 String Gauges: Plain Steel .010, .014, Stainless Steel Flat Wound .020, .028, .038, .048
(14312)
Chromes

Real deal No worries turned up real quick





Artist Guitars Response
Happy to hear that the strings were delivered quickly and on time. Thank you for leaving a review on the strings.