Product Description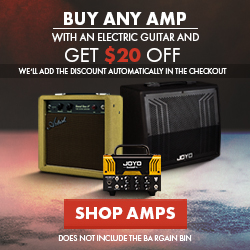 Artist ST62 Vintage White Electric Guitar
This is the latest in Artist's signature model guitars. It boasts a modern tremolo - slot in slot out arm rather than the vintage screw-in design. This is an extremely nice guitar to play with great appointments all around. It features a comfortable '62 style neck with the Artist ST style headstock. This is also the first guitar in the Artist line up to feature the Artist "Wrangler" series single coil pickups featuring Alnico 5 magnets which were designed to replicate that great vintage tone so important to the "ST" style of guitar. Add to this the locking machine heads and medium jumbo frets and you have a great all around axe.
The body is constructed using Solid Poplar with a canadian maple neck and eco-rosewood fretboard.
The Tech Features
Brand: Artist
Model: ST62
Body: ST style Solid Poplar Body with basswood veneer
Nut: Bone
Nut Width: 42mm
Scale Length: 25.5" / 648mm
Neck: Canadian Maple 21.5-23mm thickness
Fret Board: Eco Rosewood
Number of Frets: 22
Fingerboard Radius: 12" (305mm)
Pickups: 3 x Artist "Wrangler" Single-Coil Pickups with Alnico 5 Magnets
Switch: 5 way Switch with Woven Circuit
1st - Neck Pickup
2nd - Neck and Middle Pickup
3rd - Middle Pickup
4th - Bridge and Middle Pickup
5th - Bridge Pickup
Truss Rod: Dual action (2 way)
Machine Heads: Chrome Locking Tuners
Bridge: Chrome Deluxe Tremolo with 2 Fulcrum Posts; Tremolo Arm Included
Colour: Vintage White
Pickguard: Vintage Cream
Weight: 3.4kg - 3.6kg approx
Optional Hardcases: REC300RC, REC350BK, REC350FTB, EC500, EFC701
Optional Gig Bags: HGBAGST, BAGST
(15303)
Artist ST62 Vintage White Strat style guitar

This guitar exceeded expectations. After a helpful discussion with Ian I went for this model rather than the ST62IIBK MODERN BLACK. As Ian pointed out the differences are the roasted maple neck and the humbucker at the neck. Although the neck might have been preferable, I wanted the traditional Strat pickup configuration. It arrived within 10 days, which is pretty good in the current COVID situation. Straight out of the box it was playable. Neck seems perfect, no fret rattle, intonation right. It seems to have 10-46 strings whereas I'd prefer 11-49 or 50. The action is acceptable, though a little too high for my taste. So a change of strings and associated setup is in order. The sound from the pickups is sweet and powerful and typical Strat single coil. The body weight is good - not too heavy but not light enough to have neck droop. The bridge really does stay in tune - this has been my main concern with Strats, but with the locking tuners & bridge design they seemed to have nailed the problem. In the best of possibe worlds I would probably have preferred the maple neck, mainly because of its lower profile. However, a very good purchase.





Artist Guitars Response
Thank you so much for taking the time to share this feedback. We really appreciate the support!
Great service

I purchased an electric guitar from artist guitars and it came super fast way faster than I was expecting considering we were in lockdown. It came in great condition and was exactly as advertised.





Artist Guitars Response
Thank you so much for taking the time to leave feedback. We really appreciate the support!
Good value guitar

Plays really well, wanst too keen on the stock pickups so changed them out. All in all good value and I'm happy with the purchase.





Artist Guitars Response
Thank you for the feedback and we're happy to hear that you're satisfied with your order.
Love the new addition of the ST62

I had previously bought an TC59 then LP59, so I finally decided to add a Vintage White ST62 and again Artist Guitars have not disapointed. The ST62 is another fantastic guitar which arrived very quickly and plats great straight out of the box. Fantastic value for money for both the quality of the build as well as the features like locking tuners and bone nut. I am still learning, and will never be playing for anyone other than myself and family, so I can't see me needing/wanting big name brands, but more than proud to tell people my guitars are Artist Guitars, as anyone that trys them wouldn't be disapointed. Service yet again from the AG Team was fantastic for the advice, communication and assiatance in the purchase and delivery.





Artist Guitars Response
Thank you so much for your continued support and am stoked to hear that you are happy with all three guitars!
Worth the wait

This was a guitar I'd had my eye on for a while, looking for a nice clean tone with some snap. This is very comfortable, matching my friend's USA Fender (not sure of the year) and finished flawlessly. It took a little getting used to Strat style playing after owning Epiphones but now I can really appreciate how great this guitar is. I've manged to get that 60's surf sound (essential for a Strat) and the snappy Edgar Winter Group/ BTO sound I was yearning. High quality, very comfortable and great sounding. Another friend who sold his Fender Strat a few years ago has been tempted to get another and is now really considering this model after spending an hour playing this. Throw in the excellent service from Artist and this is a real winner.