Product Description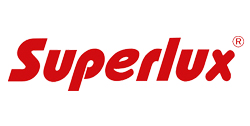 About this Superlux Drum Hoop Clip-on Microphone Clamp
The Superlux LA10HM2A0100 Drum Hoop Microphone Clamp is an adjustable drum microphone mount for all you classic drum mic's. You can screw on a mic clip for mounting standard handheld mics, or screw tom mics directly onto the clamp (Sennheiser E604/E904, Audix D2/D4, Shure PG56, AKG D40).
This does not include a mic clip.
The Tech Features
Brand: Superlux
Model: LA10HM25A0100
Colour: Black
Material: Hard rubber
(14030)
Great little clip

Great little clip and as always awesome turn around time for delivery.





Artist Guitars Response
Thank you! We really appreciate your support!
Handy Little Clip

Work well.
as always, high quality product from Artist

always buy gears from Artist! excellent shop.