Product Description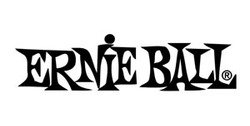 About this Ernie Ball E4228 Glass Guitar Slide Medium
Ernie Ball's glass slides are made from borosilicate glass for a durable, smooth gliding surface providing a clear, smooth tonal voice. Available in three sizes for your preference and playing style. 58mm long, 28mm outside diameter, 4mm thick.
The Tech Features
Brand: Ernie Ball
Model: E4228
Material: Borosilicate Glass
Length: 58mm
Outside Diameter: 28mm
Thickness: 4mm
(15036)
Great product

This slide I purchased from Artist Guitars is just the right size I was having trouble finding…..it's also very thick which I like…not only great product with Artist Guitars great folk to deal with…..





Artist Guitars Response
It is our pleasure and thank you so much for leaving us this feedback. We really appreciate it.
Glass Slide

Comfortable slide with a good tone.





Artist Guitars Response
Thank you for the support!
Glassy Slidy

Nice fat glass slide with good length & thickness. Fits both my ring & pinky fingers. Great service & quick delivery as per usual, thank you Artist.





Artist Guitars Response
Thanks for the feedback and for the support
guitar slide

about time some one produced a slide with a decent amount of wall thickness well done ernie ball