Product Description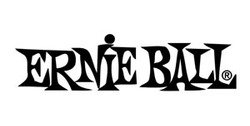 Ernie Ball 2403 Ernesto Palla Nylon Clear and Silver Classical Guitar Strings
Ernie Ball 2403 Ernesto Palla concert quality classical guitar strings are made of a solid nylon filament. It is similar to, but not the same as, the nylon used for fishing line. Silver fourth, fifth, and sixth wound strings are made of silver plated copper wrapped around a nylon floss core.
The Tech Features
Brand: Ernie Ball
Model: 2403
Gauges: First .028, Second .032, Third .040, Fourth .030, Fifth .036, Sixth .042 Medium tension
(14200)
All good

Ernie Ball 2403 Ernesto Palla Nylon Clear and Silver Classical Guitar Strings are good. I have been using Ernie Ball strings in the lower price category for fun gigs and fun for many years and they always delivered good quality for strings in this price range. The strings arrived with normal post in a letter enveloped, relatively swift. The strings are in separated numbered sachets (last number is the string number), this version comes without the little ball at the end of the string for people like me that do not trust the sound the string have with the ball on an acoustic concert guitar (and the appearance). However, this is probably just me being fussy. For newbies teaching themselves, remember that new strings always stretch and get 'sloppy' in a matter of minutes after being put on the instrument. You will have to keep tuning them all (specially the first three) for a while until they get used to the right tension. Better keep a guitar tuner close by and keep retuning. I recommend for beginners that do not have a schooled ear, to use a good tuner from the beginning to get the best ear training possible while tuning (forget the apps). At the beginning I used the Korg Guitar/Bass Tuner GA-30, I bet, much better ones have been produced since then.