D'Addario EXL110 3-set Electric Guitar Strings Light 10-46
WAS $30.00
SAVE 34%!
Sale Ends in
23:59 pm, 31 December 2021
Product Description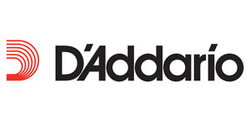 About This Box of 3 String Sets
EXL110, D'Addario's best selling set, offers the ideal combination of tone, flexibility and long life. The standard for most electric guitars.
XL Nickel Wound, D'Addario's most popular electric guitar strings, are precision wound with nickel plated steel onto a carefully drawn, hexagonally shaped, high carbon steel core. The result, strings with long lasting, distinctive bright tone and excellent intonation, is ideal for the widest variety of guitars and musical styles.
D'Addario's best selling electric guitar set
Round wound with nickel plated steel for distinctive bright tone
Environmentally friendly, corrosion resistant packaging for strings that are always fresh
Made in the U.S.A. for the highest quality and performance
String Gauges: Plain Steel .010, .013, .017, Nickel Wound .026, .036, .046
The Tech Features
Model: EXL110-3P 3 Pack
Gauge: Light 10-46
(12554)
Strings

Yes these are great and good deal





Artist Guitars Response
Thank you so much!
You know 'em, you love 'em

Look. They're D'addarios. There's not much else to say. Always reliable, can't remember the last broken string I had using them and the colour coding helps. The best part is that Artist has them cheap and they post them out quickly. Much appreciated, AG.





Artist Guitars Response
Thanks for the review and support. Cheers.
Great strings great price

The D'Addario three pack of the 10-46 strings is a bargain. Sound great





Artist Guitars Response
Thank you so much for taking the time to leave a review Warren. We really appreciate the support!
D'Addario EXL110 3-set Electric Guitar Strings Lig

Reliable product.





Artist Guitars Response
Thank you for leaving a review. Feel free to contact us if you need any assistance or have any questions about our products.
D'Addario Strings

The people at Artist Guitars are the best. Great gear and super fast postage. Always a pleasure to deal with.





Artist Guitars Response
Thank you very much for your kind words. This is highly appreciated. If you need help or have any question, just let us know. Cheers!