Should a left handed person use a left handed Guitar ?
Author: Ian Bush Date Posted:13 November 2020
What should I think about as a lefty?
This is a subject which a lot of people have an opinion on. honestly? there is no right or wrong answer. the best way is to decide what is right for you.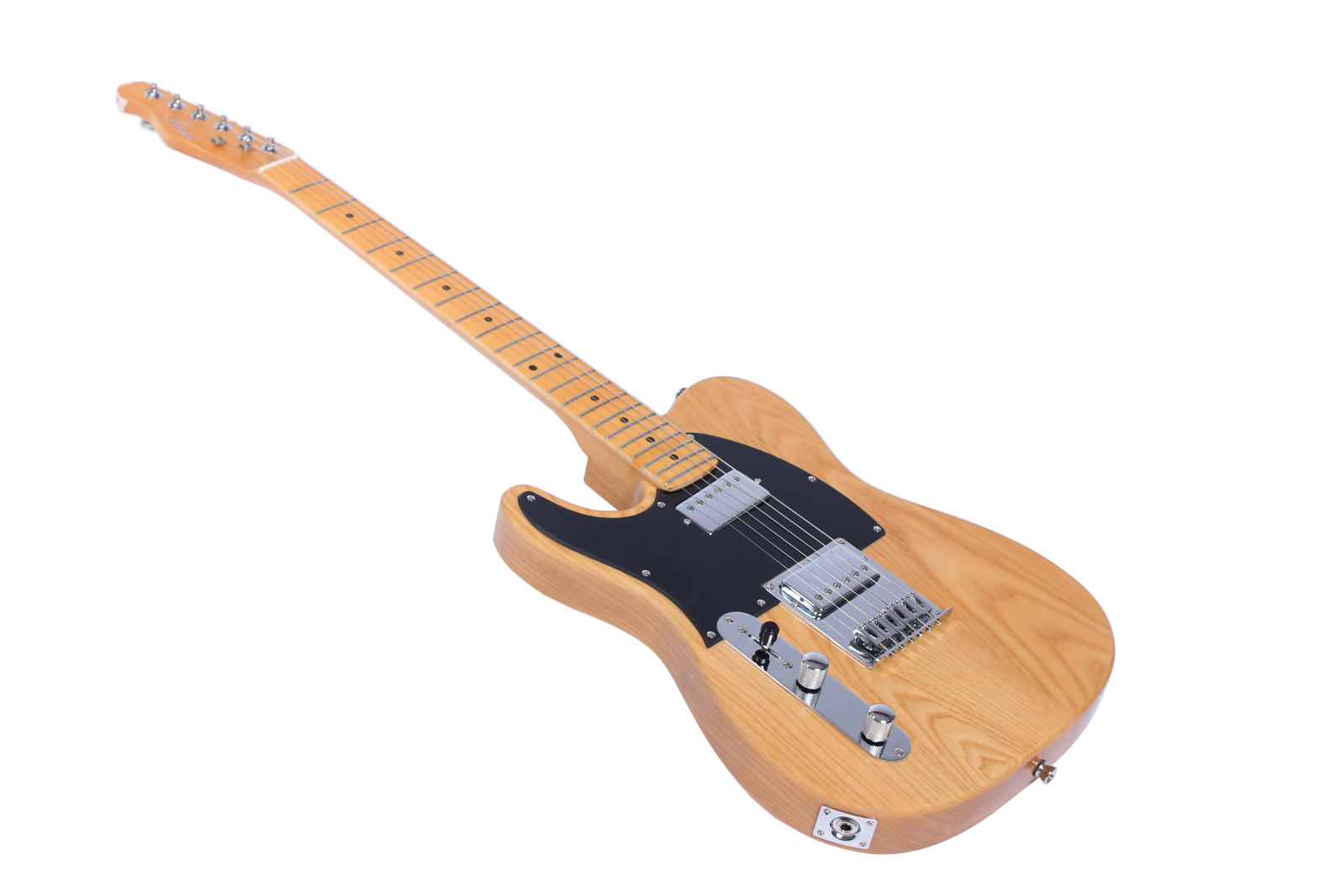 As any serious guitar player will tell you, the hand that does most of the work is the left hand (the hand pressing down on the frets), but for all us right-handed players we are using our weaker hand to do the hard work and our stronger hand to strum. Now if you are fingerpicking you might be using your "other hand" more.

So this strikes me as something a little odd, for a right-handed guitar player (which is what I am) I am using my weakest hand to do the hardest part. Mind you, if I'm playing a left-handed guitar I feel incredibly awkward (but is that just the result of being used to one way for 30 years?)
Ok, what should I think about?
Left handed guitars are very hard to find, as generally in the population about 10% of people are left handed a lot of these people will play a right handed guitar, so the actual market for left-hand guitars is about 6-7%. We do stock a broad range of left handed guitars

All music books, video's, DVD's and tuning guides are all written on the basis of a right-hander. Now, it is pretty easy to convert these in your head once you know how to, but for the average beginner, this can be an extra burden.

If your friend has a guitar you want to borrow or play it's probably a right handed model

If you can already play or have even started to learn left hand then you probably need to continue with the way you are going, but if not I would strongly recommend you have a think about the choice of guitar. A lot of left handed beginners find strumming difficult but after a while, you will realise that this is actually quite easy to do (compared to the hand that presses down on the strings.

While I was researching this subject I found a great blog post by Michael Murray on the subject, and he has similar views to me, it's well worth a read for more information and another point of view.

Thanks for reading this blog! to give you even more great content, check out our pages.
I hope this article has helped. if you need any assistance please email:
sales@artistguitars.com.au or call us on 1300 489 816

© Artist Guitars 2020
---
Comments (8)
National Guitar Academy

I've always been curious about whether or not a left-handed person should play left-handed guitar. Thank you for taking the time to share your thoughts. And If you're looking to hone your guitar talents, check out this link. https://nationalguitaracademy.com/how-to-play-acoustic-guitar/





Artist Guitars Response
Hi. Not necessarily. It would really depend on the player on which side he/she will be comfortable when starting out. Some left-handed people do play on the right-hand side and some right-handed people play left-hand. So it is really important to pick up a guitar and check which side they will be comfortable at.
---
Left-handed guitar player and regretting

By:

Anonymous

on 14 February 2021

A guitar is a two-handed instrument - and a lot of people will even say that the fretting hand does more hard work and requires more dexterity than the strumming hand. Being a lety, I was advised to pick a left-handed guitar. Soon I wanted to buy a Martin, and they had only 1 lefty Martins in the entire store - one of the biggest in London, and the one i liked, they had to have brought over from a store in another city. So forget about comparing different guitars to get the feel of the one you like, if you go lefty. You will probably ask for the one lefty in stock and thats the one you'll buy. Same for electric, the Fender strat pro 2 came out in October 2020 - but the left-handed wont be available till June 2021 atleast, and only a handful of items at that. If you, like me, fancy the PRS silversky (John Mayer fans?) forget about it - theres no PRS silversky for lefties.th Having asked multiple store-owners I am told that less than 1% people play left-handed guitars so theres no market for it. So in short, I do regret having listened to the store-guy who advised me to go lefty, because in the end, it was my right hand that ended up developing all the muscle strength and dexterity anyway. I have no doubt that had I gone right-handed, I would be atleast as good as I am with my lefty-guitar, without the added headache of there being so few lefty instruments available. Unless you're lefty in a way that your right-hand has sworn not to strum, I say try right-handed guitar, and save yourself tons of trouble!
---
left hand guitarist, "too be or not to be?"

By:

Anonymous

on 7 December 2020

there is benefits in guitar & in life, being left handed has benefits and flaws as a guitarist. If you learn to play on your friends guitars (ninety % right handers) there is a chance you will gather the understanding of playing the right way up, upside down , & the wrong way around the right way up, giving you a perspective you take through in life seeing things not only in black & white but front and back, enough said? mick Johnstone left handed guitarist YouTube: https://www.youtube.com/user/soongwriter
---
Lefty playing right-handed

By:

Anonymous

on 24 June 2018

I do some things left handed (write, shoot, snooker, play tennis) and some things right (kick a ball, throw, swing a bat). Playing the guitar right handed seems natural now, but didn't when I first started. I agree that playing right handed has a lot of benefits if you can get used to it.
---
Left Handed Guitar

By:

Anonymous

on 27 March 2014

Hi there, I am a beginner and I have purchased a left handed guitar. I have tried to learn on right handed guitars before and a friend of mine lent me his guitar and changed the strings around for me but it never felt comfortable. This one feels right for me, but now I am worried about reading music or not???? Confused now.
---
Leave a comment