Product Description



About this Artist JB2 Bass Guitar
The JB2 is a great starting point to learn bass. You won't believe the quality for this low price! We also sell these as an amp package.
This is a full size bass and is recommended for Adults or Children over the age of 12 (or taller than 1.2m).
Don't have an amp? Check out our Electric Guitar Pack including everything here + a bass amp.
Some of its great features

It includes all accessories you need to get started:
JB2 Bass Guitar
Electronic Guitar Tuner
Strap
Bag
Lead
Picks

It has an Eco-rosewood fingerboard and maple neck, with a 2 way truss rod (which means you can adjust the neck up or down)

It has die-cast machine heads that will help you stay in tune longer and make your tuning easier.

We include a range of support materials from how to tune, how to read tab, basic chord shapes and more.
​We are so confident you will love your new Artist Guitar that we offer you:
100 Days 100% Money Back Guarantee, and a 3 year Warranty
Check out our excellent feedback rating on eBay for what our customers' reactions are.
Why wait to start learning Guitar when you could get one of our great CL34 guitars and be playing in no time at all. We ship super fast!!
The Tech Features
Brand: Artist
Model: JB2
Guitar Neck: Truss Rod, Scale Length 34", 38mm Nut, 20 Frets, Eco-Rosewood fingerboard, Maple Neck
Fingerboard Radius: 14" (350mm)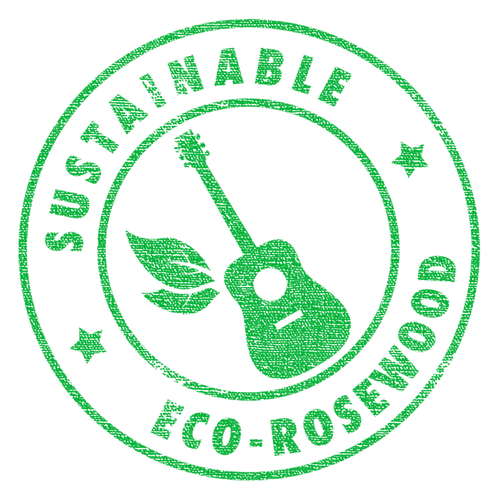 Machine Heads: Diecast
Body Wood: Poplar Body with Basswood Veneer
Heads: Die-cast Chrome
Pickups: 2 x single coil Jazz Bass Pickups
Controls: 2 x Volume, Tone
Included Accessories: Neck adjustment Allen Key, Guitar Lead, 2 x Picks
Bonus Accessories: Bag, Strap & Electronic Tuner
Optional Hardcases: REBC300RC, REBC350FTB
Optional Gig Bags: HGBAGEBASS, BAGEB
Colour: Sunburst (SB)
(13000)
WARNING - KEEP BUTTON BATTERIES OUT OF REACH OF CHILDREN
Swallowing may lead to serious or fatal injury in as little as 2 hours, due to chemical burns and potential perforation of the esophagus.
Never allow children to replace button batteries of any device.
If you suspect your child has swallowed or inserted a button battery immediately call the 24-hour Poisons Information Centre on 1311 26 (Australia) or 0800 764 766 (New Zealand) for fast, expert advice.
Regularly examine devices and make sure the battery compartment is correctly secured, e.g. that the screw or other mechanical fastener is tightened. Do not use if compartment is not secure.
Dispose of used button batteries immediately and safely out of the reach of children. A battery can still be dangerous even when it can no longer operate the device.
Tell others about the risk associated with button batteries and how to keep their children safe.
Can't go wrong

I decided to try one of these basses after getting the tobacco burst lp for my nephew. Very impressed with it and so was he. Getting back into guitar after 30 years or so and wanted to strengthen the muscles in my hand and toughen my fingers up as well. For $220 plus accessories you can't go wrong with this instrument. Could find no faults at all, and finish was great for such a cheapie guitar. Tuners are good too. Don't have an amp yet so couldn't try out the electronics. Have found a few bass channels on youtube and decided to learn the instrument in its own right, can't help but love a groovy bassline. Absolutely no regrets, thanks Artist Guitars.





Artist Guitars Response
You are most welcome and thank you for sharing your experience. We really appreciate the support!
Beginners review

This is the first bass guitar I have owned so I don't have a point of reference. I do know it looks great, feels well built and comes with everything you need to get playing. Very pleased with my purchase.





Artist Guitars Response
Thank you for the feedback. We're happy that you're satisfied with your order. Cheers
Great bass, baby!

Usually when you read good reviews on "cheap" gear, you ask yourself whether the reviewer was paid for the great review or whether the reviewer just hasn't got a clue. No one paid me for this review. I paid full price for this bass guitar. I have no connections to Artist Guitars whatsoever. I worked in the music industry for several decades and sold Fender gear. Is this JB copy as good as the original? Of course not! Is it that much different or that far behind? Err, no, not really! This is a really nice bass guitar that sounds great. Unfortunately, there are brand snobs out there who will refuse to even look at an instrument if it doesn't cost thousands. They think high price means high quality. Boy are they wrong. I'm perplexed that in only a few years, Asian musical instrument manufacturers have come so close to the real thing. The neck (maple) is very nice looking, it feels great (due to the satin finish) and the eco-rosewood fretboard also looks and feels great. The frets have been levelled, crowned and polished properly. This manufacturer made an effort to come close to the genuine JB nut width. JB basses are sought after not just because of the sound but because the necks are narrower and easier to play. The volume and tone pots are smooth and the hardware overall is pretty good quality. I've never turned such smooth tuners in a "cheap" bass before. They feel like a several thousand-dollar bass. The bridge looks great. Nothing to say as I don't know what's under the chrome plating. But it looks high quality. The body and paint are immaculate and the action and playability are great. And, yes, the sound is 'good'. The tonal differences between the bridge and neck pickups are audible but not as stark as a real JB. Yes, the sound is very percussive and bright but the hollow mid-range grunt is missing; or was that the thundering bass with hollow sound? There are a few reasons for that: the pickups, the hardware and the wood. The wood definitely influences the bass response on a bass guitar. Your average JB is made of alder and sometimes ash. The Artist JB2 is made of poplar with a basswood veneer. The basswood veneer is most likely only paper thin and therefore won't affect the sound. Because poplar wood turns green over time, manufacturers often use veneers if the body is sprayed a natural colour. So, I'm probably looking at the basswood veneer as this guitar has a three-tone-sunburst transparent finish, which by the way looks very nice. Back to poplar. Poplar was Leo Fender's original choice in very early Fender guitars. It is unknown why he switched to alder. Many think that alder then was more readily available, cheaper and didn't turn green. Although poplar sounds very similar to alder, it does lack a bit of bass but adds some treble, similar to ash or maple but not as much. Therefore, this bass should come pretty close to a JB sound, perhaps closer to one made of ash. Hard to tell without having the original to compare to. What I've done is order a set of JB pickups with alnico magnets from Aliexpress for $26. Let's see if that beefs up the sound a little. I did that to another JB copy a few years ago and it yielded great results. I also installed a series/parallel switch which really accentuated the bass response. It should do the same for the Artist bass. Of course, you could just turn up the bass knob on your amp...he, he... One thing I would like to highlight is that the bridge is screwed in crooked by a few millimeters. The bridge is a degree or two anti-clockwise (out of line with the pickups) and 2 millimeters to the left meaning the strings don't line up with the pickup's pole pieces or the neck. However, I'm not worried as I've seen this "inaccuracy" on genuine US Fender JB guitars. When I swap the pickups and strings, I'll just re-drill the holes and re-position the bridge slightly. Don't get me wrong, the bass is perfectly playable as is. It's merely a cosmetic thing. I haven't looked at the electronic bass tuner as I use tuners built into my modeler. I'll give the tuner to a friend. The gig bag is OK. Overall, this is a great bass. As is, you could immediately take this on a gig. After the modifications, this will be a professional tool.





Artist Guitars Response
We appreciate the time and effort you put into making this review. Thank you so much. We are happy that you're overall satisfied with your JB2 bass and please don't hesitate to reach out if you have any questions or need help with anything.
Still love it !!

I bought this guitar about four years ago and it's still like new. I was initially a bit sus at the time about what the quality would be like but figured for the price I had little to loose. However, it's turned out to be a fantastic buy. Far exceeded my expectations. Apart from its great feel and sound, it seems to stay in tune for ages, while I'm playing it and also while it's been in its case for ages. Because it's stood the test of time so well, I've decided to buy the Artist Guitars Strat copy, based on my experience with the bass and recommendation from the 'In The Blues' guy on YouTube. Thank you Artist Guitars.





Artist Guitars Response
Thank you for all the trust and support. Cheers!
Really good value bass

This bass is ridiculously good value. The build quality is excellent, it sounds good, it played well right out of the box, and it looks great. It had none of the problems you sometimes get with cheap guitars/basses. On the contrary the action (string height) is good and there is no fret buzz, the frets were very well finished, and the electronics all work beautifully. I am a guitarist (30yrs +) rather than a bass player so asked the bass player who I work with for his opinion and he gave it a big thumbs up too.