Planet Waves CT17 Eclipse Clip-on Chromatic Guitar Tuner Black
$24.99
RRP $34.99
SAVE $10.00 (29%)
Product Description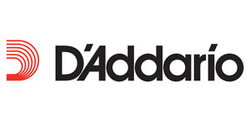 Planet Waves CT17 Eclipse Clip-on Chromatic Guitar Tuner Black
Affordable no longer means compromise. Introducing the D'Addario Eclipse Tuner the modestly-priced tuner with unparalleled performance. The Eclipse chromatic clip-on tuner offers fast, accurate chromatic tuning on and off the stage.
The tuner features a full colour vertical display, auto power-off, and pitch calibration in a discreet, compact design. The multi-swivel action allows for the perfect viewing angle and can be mounted in front of or behind the headstock on right- and left-handed instruments. CR2032 battery included.
The Tech Features
Brand: D'Addario Planet Waves
Model: PW-CT-17BK
Features: Quick accurate tuning, full colour display, Limitless viewing angles, Pitch calibration
Dimensions: 8cm(L) x 6cm(W) x 2.5cm(D)
Colour: Black
(13732)
WARNING - KEEP BUTTON BATTERIES OUT OF REACH OF CHILDREN
Swallowing may lead to serious or fatal injury in as little as 2 hours, due to chemical burns and potential perforation of the esophagus.
Never allow children to replace button batteries of any device.
If you suspect your child has swallowed or inserted a button battery immediately call the 24-hour Poisons Information Centre on 1311 26 (Australia) or 0800 764 766 (New Zealand) for fast, expert advice.
Regularly examine devices and make sure the battery compartment is correctly secured, e.g. that the screw or other mechanical fastener is tightened. Do not use if compartment is not secure.
Dispose of used button batteries immediately and safely out of the reach of children. A battery can still be dangerous even when it can no longer operate the device.
Tell others about the risk associated with button batteries and how to keep their children safe.
Tuned up

Great little tuner very precise bright display perfect for dark stages, Studio's Etc arrived super quick well done artist





Artist Guitars Response
Thank you so much for the feedback. I sent you a message on how we can help you with the item you ordered as the rating is at zero.
Excellent Tuner

Accurate, display is much easier to read.





Artist Guitars Response
Thanks for the review and for your support. Cheers.
Great Little Tuner

Very happy with this little tuner. Compact and seems good quality.





Artist Guitars Response
Thank you so much for the feedback. We really appreciate it!
Brilliant Tuner!

Dead simple to use, great colour display, tunes to any note you select on fretboard..... also great for drop and open tunings. Love it!
Great tuner

Works well with all tunings (I use it for Drop C) and is really accurate. Planet Waves provide quality products