Product Description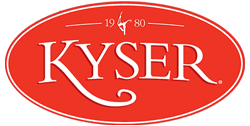 Kyser KG6MA Quick Change Capo - Maple
A Kyser Quick-Change is expertly engineered and built to last. The beauty of the Kyser Quick-Change is its simplicity. It is reliable and does just what it is designed to do raise the pitch of your guitar so that you can play in different keys without retuning or changing fingering. Whether you are a seasoned professional or a beginner just starting out, the Kyser Quick-Change is a great addition to your guitar playing kit bag ensuring quick key changes and with only one hand!
The Tech Features
Brand: Kyser
Model: KG6MA
Instrument: Acoustic Guitar
Colour: Maple
(16153)
First class

Perfect for my Stratocaster. The maple Capo matches my neck and headstock, looks mad.