Product Description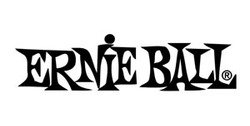 Ernie Ball 6045 30ft. White Coiled Instrument Cable with 1 Right Angle
Ernie Ball instrument cables feature a high-quality design made with superior components that are built to last. Dual-conductors deliver reliably clear tone with crisp highs, tight mids, and rich harmonics. Multiple shielding materials preserve the signal with low handling noise, and the durable PVC jacket exterior ensures long-lasting performance.
The Tech Features
Brand: Ernie Ball
Model: 6045
Length: 30 feet / 9m
Type: Coiled
Connectors: 1 straight 1/4 inch jack / 1 right angle 1/4 inch jack
Colour: White
(15163)
Ernie Ball coiled guitar lead

Very cool guitar lead. No more yankng your lead out of your guitar when you step on it and Stella service from Artist Guitars as usual.
Ernie Ball 6045 30ft. White Coiled Instrument Cabl

Excellent product. Ernie Ball cables are as good as you will get in this price range for a curly cord, and as usual, the service provided by Artist Guitars is absolutely second to none. I got this within 24 hours. Highly recommend the product and the company.