Product Description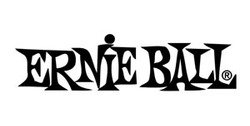 Ernie Ball 2144 Power Slinky Phosphor Bronze Acoustic Guitar Strings
Ernie Ball Earthwood Phosphor Bronze Acoustic Guitar Strings are made from 92% copper, 7.7% tin, 0.3% phosphorus wire wrapped around tin plated hex shaped steel core wire. These guitar strings have a light orange, gold colour and provide a mellow, ringing sound, with excellent clarity
The Tech Features
Brand: Ernie Ball
Model: 2144
Gauges: .013, .017, .026, .034, .046, .056
(14204)
great strings on special

These are excellent strings and a bargain while they are on special.
Great strings

I thought i'd try the Power Slinky acoustic strings, because I love power slinky on my electric. I had trouble finding info about these and I think it's because they're discontinued. What arrived were the Ernie Ball Earthwood medium strings. It could just be that my old strings were really starting to sound flat, but I like these. Great sound to them, and I think i'll be ordering them as my next set.
Ernie Ball guitar strings

Great service from Artist Guitars again, have purchased numerous items in the past with a fast and efficient delivery every time. Quality strings from a quality company. Thanks