Product Description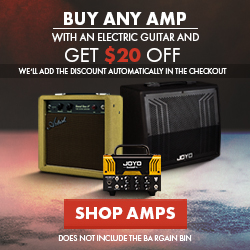 About This LP Classic Flame Guitar Kit
Get behind the invention and build your very OWN iconic guitar with these ready-to-go kits. They are unfinished so that you can spray these yourself, cut the headstock to your desired shape.
They include Ready-to-spray unbound bolt-on-neck, bound and unfinished Solid Mahogany body with Maple Cap and Flame Veneer, two ceramic humbuckers, cream scratch plate, cream back plates, pots, gold coloured knobs, chrome plated tunomatic bridge, Stop-Tail, strings. The body is Raw wood and does not have any coating giving you the option of how you would want to stain or apply the finish on the kit.
These kits are full size.
The Tech Features
Brand: Artist
Model: LPFDIY
Features:
1x Solid Mahogany body with maple cap with flame veneer
1x Mahogany neck with eco-rosewood fretboard
Quality ceramic humbucker pickups That are numbered and Easy to connect.
Scale Length: 628mm
Nut Width: 42mm
Optional Hardcases: LP400BK, LP500BR
Optional Gig Bags: HGBAGST, BAGST
(15684)
Great starter kit

Bought the kit online, and the order came within a week. The kit was easy to put together, even though there were a few hiccups - the hole for the ground wire to connect to the bridge had not been drilled, but that was an easy fix. There was also some minor imperfections in the top, however I contacted the guys and got immediate support which helped resolve the issue. Once stained and assembled the guitar looks and sounds incredible - I'm so happy with the product and happy with the fact its unique, no other guitar looks quite like mine! Well worth the cost!





Artist Guitars Response
Thank you so much for taking the time to leave this review. We are unable to change the "0" star rating as you requested but we are glad to know that you are happy on how the DIY kit turned out.
Awesome kits

I have just purchased another 6 kits in August. That makes a total of18 kits all up in the last 18 months and the kit quality is very high and consistent. Having such a good quality product makes it a very enjoyable experience making these LP guitars. I totally recommend them.





Artist Guitars Response
Thank you for all your support and we're happy that you are loving our DIY kits
Very good.

Everything in it's right place and all parts accounted for, Kit went together easily and worked first attempt. Not sure about the small pots, I'm, not a fan of mini pots but they work and that will do. Neck is especially excellent and I have no complaints, The Flame maple veneer is very thin so be careful sanding as you can easily go through the veneer especially near the edges. I'll give it a 9/10, it loses a point for the mini pots and thin veneer but is overall a very good kit, much better than most. Thank you Artist guitars, once again you've Produced a fantastic product.





Artist Guitars Response
We appreciate the information review and thank you for leaving one. If you need any assistance or have a question, please do not hesitate to contact us.
As perfects as it gets.

Honestly, I'm blown away by the wood work on this kit, literally cannot believe this is apparently a DIY guitar. The neck fit is absolutely perfect to the micron, and the hardware is all perfectly matched to all the routing and drilled holes are where they should be. I Can absolutely vouch for this kit's quality control.
A great guitar kit

This is a really well put together kit. It is suitable for beginners, as the finish is good, the frets needed little to no work, and the wood is well finished. Contrary to other reviews I have read about similar kits, this did NOT have a paper - thin veneer, but a genuine maple cap over the mahogany body. It also has binding around the top edge, and looks great once finished. All the surfaces needed little priming to finish. The electrical connectors were very simple, and the instructions are easy to follow. Someone building their first guitar would do well to use this as their first project. I managed to complete a sunburst finish, and I am very happy with the result. The pickups are surprisingly good for standard issue with a kit, and have good tone and sustain. Overall this kit exceeded my expectations, and I strongly recommend it to anyone after an LP as a finished and very playable project.