Product Description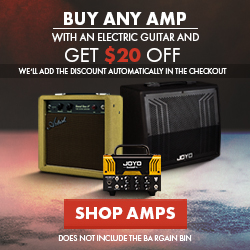 Buy as a Pack And Save!
This pack includes:
1 x Artist LP59GT90 Electric Guitar Gold Top with P90 Style Pickups
1 x Artist LP400BK Arch Top Hard Case fits Les Paul Guitars - Black
Artist LP400BK Arch Top Hard Case fits Les Paul Guitars - Black
Protect your Les Paul From Damage with this Hard Case
This Hard Case will fit a Les Paul Standard, Les Paul Custom as well as a Belman Albatross and keep it safe and sound. It has sturdy wooden construction with a lockable latch (the key is inside the case). It has a great little compartment for all your accessories and spare strings.
It has been upgraded to fit Epiphone Les Pauls
With some added padding this case will fit a Les Paul Junior, but it is not an automatic fit, for a better fit for an LP Junior uses the REC300RC.
The Tech Features
Brand: Artist
Model: LP400BK
Colour: Black
Material: PVC + Plywood
Internal Dimensions:
Length: 104 cm / 4015⁄16"
Body Length: 52 cm / 201⁄2"
Lower Bout Width: 34 cm /133⁄8"
Upper Bout Width: 24 cm / 97⁄16"
Depth: 10.5 cm / 41⁄8"
Suitable Guitars:
Les Paul Standard
Les Paul Custom
Belman Albatross
(16656)
LP59GT90

Received just in time for Christmas and was very pleasantly surprised with the quality of this instrument. Everything is great quality, fit and finish is immaculate. Sounds and plays fantastic. That great P90 quack. The price for these guitars certainly doesn't reflect the quality. Only one small negative I could find was the frets need a slight polish as they feel slightly "scratchy" on the strings. The fret ends are smooth and no edges, locking tuners are smooth, roller bridge is great. Great job Artist guitars, I can't believe the value for money of these guitars.





Artist Guitars Response
Thanks so much for your wonderful review. We are so glad you love this guitar. Please do not hesitate to reach out should you need assistance, we're always happy to help!
Goldmine!

This guitar like all guitars I've bought from Artist guitars arrived promptly and in perfect condition! A quick tune using the locked machine heads and it was ready to play. This is a high quality guitar and easily suitable for gigs. The split coil bullbuckers pickups are powerful and flexible with plenty of time combinations. It roars when played loud, and has great sweet tones for jazz and blues styles. It is impressive in any setting! Get one while you can, they will sell fast!!! Another winner from Artist!





Artist Guitars Response
Thank you so much for taking the time to leave this feedback! We really appreciate your support!