Planet Waves PW-AJL-01 CinchFit Acoustic Jack Lock
$29.00
RRP $29.99
SAVE $0.99 (3%)
Product Description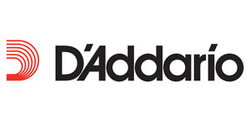 About this Planet Waves PW-AJL-01 CinchFit Acoustic Jack Lock
The DAddario Acoustic Cinch Fit is the fast and easy way to attach your strap to acoustic guitars with endpin output jacks. Endpin jacks are notorious for creating hassles when applying and removing standard guitar straps, and usually require modification to the strap which results in a less-than-desirable fit.
The Acoustic Cinch Fit loops through the end of any instrument strap and its cinch clamping action allows easy application and removal, utilizing the weight of the instrument to remain locked onto the endpin so your guitar is always held securely.
Note: The Acoustic Cinch Fit is designed to work with Fishman and Switchcraft style endpin jacks. We cannot guarantee that the unit will work with all brands and styles of endpin jacks.
The Tech Features
Brand: D'Addario Planet Waves
Model: PW-AJL-01
Features:
Easily attach any strap to acoustic endpin jacks
Cinch-style clamp for quick application and removal
No strap modification required
Magnetic security clasps
Dimensions: 22cm(L) x 7.5cm(W) x 0.5cm(D)
Colour: Black
(13954)
Great Product

The CinchFit perfectly fixes a problem with guitar straps coming of the endpin/jacksocket. It is simple to fit and won't mark or damage guitar. The only problem is it doesn't fit all guitar endpins eg. Taylor Guitars so check first before buying.
Finally! A solution that works

I've used this for 2 gigs now. The CinchFit clips on tightly and no issues so far. Feels well made and sturdy. Magnets give a satisfying click. Just hoped it could have been cheaper. This is THE most elegant solution to date for the end pin jack issue.