Product Description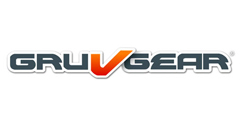 About this Gruv Gear Black Medium Fret Wrap - 3-Pack
Now there's no more need to borrow your girlfriend's scrunchie or hair tie. Fretwraps are adjustable straps that allow you to you fine-tune the pressure and dampening of the strings effectively cutting the overtones and sympathetic resonance during recording, live performance, two-hand tapping, or any other situation where an extra muting hand is needed for taking out unwanted string noise or ringing.
When you need to change strings, it comes off in a cinch. This smart accessory is for any studio, session player or tapping aficionado. Comes in a 3 pack so you always have one at the ready.
The Tech Features
Brand: Gruv Gear
Colour: Black
Size: Medium - Fits 5-string basses and 6-string classical guitars
Quantity: 3
(14205)
Fret Wraps

Fantastic Product for reducing extraneous string noise for both tight performance and recording!