Product Description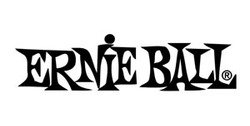 Ernie Ball E6067 25ft. (7.62m) Neon Orange Braided Instrument Cable - 1 Right Angle
Ernie Ball instrument cables feature a high-quality design made with superior components that are built to last. Dual-conductors deliver reliably clear tone with crisp highs, tight mids, and rich harmonics. Multiple shielding materials preserve the signal with low handling noise, and the braided jacket exterior provides a tangle-resistant experience.
The Tech Features:
Brand:- Ernie Ball
Model:- E6067
Connectors:- 1/4 inch jacks; 1 straight and 1 right angled.
Length:- 25 feet (7.62m)
Colour:- Neon Orange
(15180)
Orange is the new, uh, cable colour of choice.

My favourite colour. Fingers crossed I can get a second one before they sell out.
Ernie Ball Quality

The Ernie Ball 7.62m guitar cable (or instrument) not only looks awesome it is perfect for my needs allowing me to walk about at the front of the stage with lots or free cable left for hassle free playing. In FLURO ORANGE - you won't miss me on stage, or trip over it. Great bit of gear.