Product Description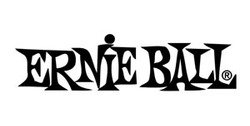 Ernie Ball 6052 15cm White Right Angled Pancake Patch Cable 3 Pack
Ernie Ball patch cables feature a high-quality design made with superior components that are built to last. Dual-conductors deliver reliably clear tone with crisp highs, tight mids, and rich harmonics. Multiple shielding materials preserve the signal with low handling noise, and the durable PVC jacket exterior ensures long-lasting performance.
The Tech Features
Brand: Artist
Model: 6052
Colour: White
Cable Length: 15cm / 6 Inches
Quantity: 3 Patch Cables
(15170)
Solid Patch Cables

Ordered these for the new JHS 3 pedals, work a treat, go well with the colourways, no noise or interference compared to my el cheapo ones. The angle plug makes keeping the setup clean and tight. Highly recommend these for your pedal board build.
Tiny cables make for great cable management

A 15cm Patch Cable 3 Pack is a great addition to any Musician or Soundie that work with two or more pedals or needs small patching solutions. Use it to link the pedals together without having to step on the excess longer cables and as well as possibly breaking your kit, not to mention making your cable management a nightmare. It's an essential piece of kit for any muso or stage hand / FOH 'Just-in-case' along with your gaffer tape, 9V batteries, etc. Buy this and with make you set up easier to manage on and off stage as well at home. But the most important thing is, you'll look heaps more professional which makes your solos sound even more awesome.
Great item

The white cables look great on my pedalboard and perform exactly as advertised. Very happy.
Really high quality!

My new favourite patch cable!