D'Addario NYXL0942 3 Sets Guitar Strings Super Light 9-42
$65.00
RRP $74.99
SAVE $9.99 (13%)
Product Description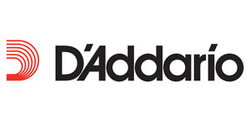 About This D'Addario NYXL0942 - Guitar Strings Super Light 9-42 - 3 Pack
NYXL0942 are designed with the most popular string gauges for comfortable playability and an ideal electric tone.
D'Addario NYXL guitar strings will bend farther, sing louder, and stay in tune better than any string you've played before. Envisioned, perfected, and manufactured by D'Addario in New York, this newly engineered, break-resistant, high-carbon steel core and plain steel alloy delivers a whole new level of freedom, confidence, and power. NYXL's provide more strength and 131% greater tuning stability by utilizing a completely reinvented wire drawing process coupled with a revolutionary "fusion twist" process for the plain steels. The reformulated nickel plated string windings have greater magnetic properties resulting in higher output and enhanced mid-range frequency response for more presence and crunch.
NYXL's feature D'Addario's exclusive New York manufactured, high carbon steel alloy for unprecedented strength play fearlessly
Improved tuning stability compared to traditional nickel wound strings - get in tune faster, stay in tune better
Wound strings with enhanced mid-range frequency response in the 1 - 3.5 kHz range more presence and crunch to cut through the mix
NYXL1046 offers an ideal combination of comfortable playability and electric tone: Plain Steel .009, .011, .016, Nickel Wound .024, .032, .042
Environmentally friendly, corrosion resistant packaging for strings that are always fresh
The Tech Features
Brand: D'Addario
Model: NYXL0942 3Pk
Gauge: Regular Light - .009, .011, .016, .024, .032, .042
(14330)
9-42

The strings are fantastic, light strong and resonant, and the delivery was very quick.
Best Strings

In 50 yrs these are possibly the best strings I've used. Incredibly resonant , and they stay in tune longer than others I've tried over the years. Strong too.
Great Strings

These are the nicest strings I have used. Fine, strong and light. Great for bends and vibrato. Highly recommended.