Out Of Stock

Buy as a Pack And Save!
This pack includes:
1 x Artist MiniS Plus - 3/4 Size Small Body Electric Guitar + Accessories
1 x Artist GA10X 10 Watt Guitar Practice Amplifier with MP3 input
Artist MiniS Plus - 3/4 Size Small Body Electric Guitar + Accessories
If you have a little one who seems to show that he or she is a reincarnated rock legend of times past then this is the guitar to start them on the path to rock glory.
The Artist MiniS is a 3/4 scale electric guitar that is superior to others on the market for the same price range. It's construction is a Poplar body with Basswood Veneer, Maple neck and Eco-rosewood fret board.
This guitar can be used with RockSmith.
Receive free exclusive access to video lessons when you buy a guitar pack:
As an addition to buying your new guitar, we are proud to offer you a series of online lessons designed specifically for beginning guitar students. This series of lessons is designed and presented by our inhouse guitar teacher John Holland. John has over 35 years of teaching experience from beginner to advanced and absolutely believes that the basic fundamentals of this great instrument form an extremely useful base for all practising guitarists.
This is what this lesson pack is all about - the stuff that nobody really tells you at the start of your guitar playing journey. Issues like holding the guitar, using a plectrum and some simple exercises to start you off. So whether you're 7 or 70, take some time to check out the lesson pack and most importantly - be patient and have fun!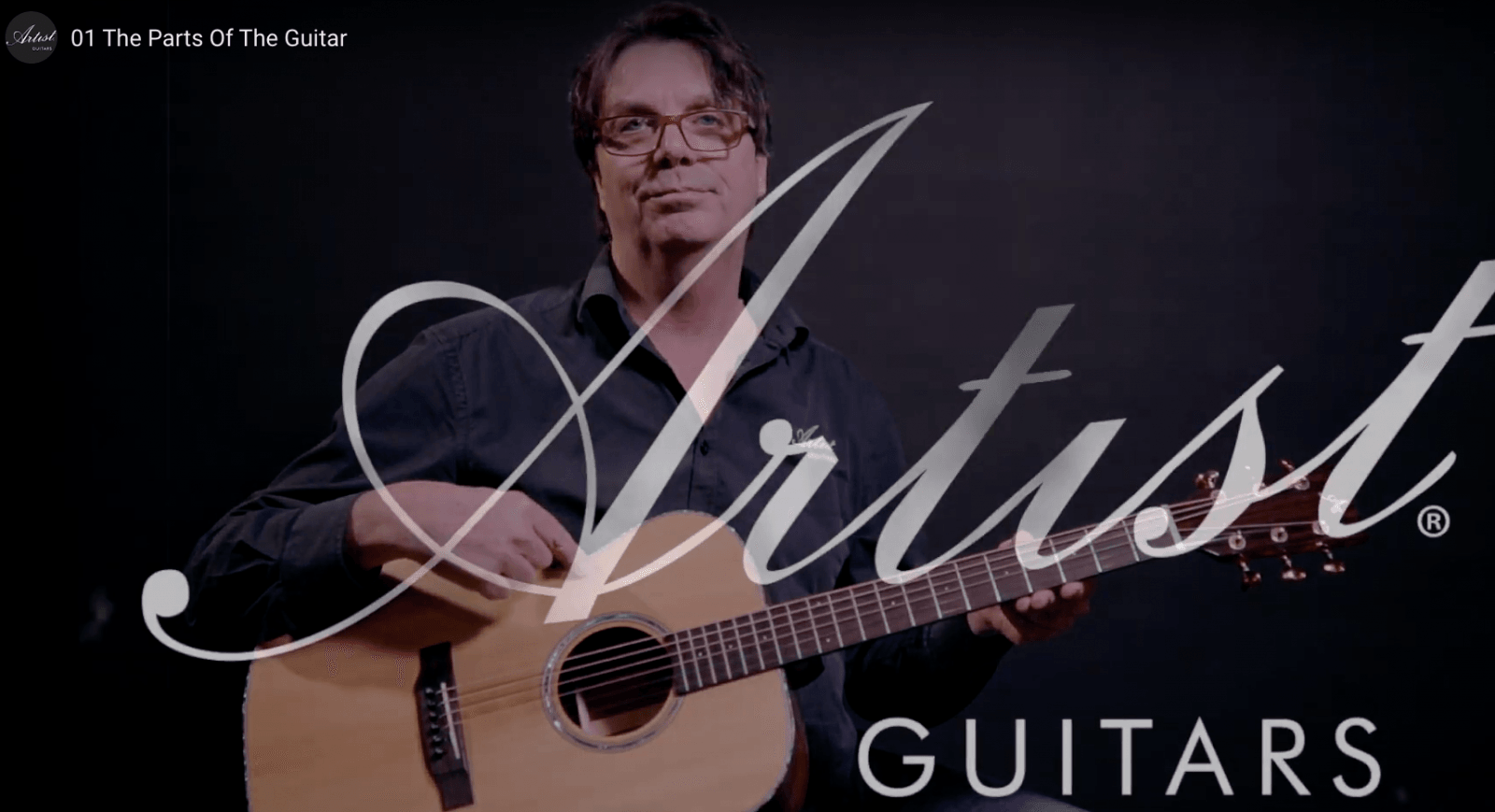 The Tech Features
Brand: Artist
Model: MiniS
Body Wood: Poplar with Basswood Veneer
Guitar Neck: Truss Rod, Scale Length 23", 41mm Nut, 22 Frets, Eco-rosewood fingerboard, Maple Neck
Machine Heads: Die-cast Chrome
Pickups: 3x Single Coils
Controls: Volume, Tone, 5-way pickup switch
Dimensions:
Overall Length:- 87cm
Scale Length (Bridge to Nut):- 58.5cm
Nut Width:- 4.2cm
Neck Width at Nut:- 2.3cm
String Spacing at Bridge (E to e):- 5.2cm
Weight: 2.55 Kg's
Optional Hard Case: None
Included Accessories: Gig Bag, Guitar Lead, Tuner, Strap, Strings, Adjustment allen keys
Artist GA10X 10 Watt Guitar Practice Amplifier with MP3 input
This is a great sounding 10 Watt guitar amp, perfect for practising at home or jamming with friends.

Features include selectable channels, clean channel and distortion channel with one 3-band EQ. The Clean channel provides a crystal clear sound for nice country and jazz tones, whilst the distortion channel provides everything from a light smooth break up for blues through to crushing Heavy Metal and Hardcore tones for those palm muted chunky rhythms and searing solos!
It also has a headphone socket so you can play along without waking the neighbours, and MP3 input.

The Tech Features:
Model: GA10X
Power: 10W RMS
Speaker Size: 6 inch
GA-10i Front Panel Functions:
Input - This is the 1/4 inch guitar only jack input.
Volume - Controls the volume level of both Clean and Overdrive channels.
Drive Select - This is a Channel Switch that selects between Clean Channel, or Overdrive Channel.
Gain - Controls the gain level for the Over Drive channel only. As the amount of gain increases so will the Overdrive/distortion level in your sound. Use moderate levels for Blues and light rock, and maximum gain for Hard Rock and Heavy Metal styles.
Treble - Controls the high frequencies of the guitar tone, making your guitar sound brighter when increased.
Middle - Dictates the middle frequency register of the amplifier. Turning this up will make your guitar sound fatter, ideal for Blues and Punk. Conversely reducing the amount of middle in your tone will result in a sharper and thinner guitar sound for the classic scooped Heavy Metal tone.
Bass - Controls the amount of low frequencies or bottom end in your tone. The more you increase, the more punch you will add. If your sound sounds too muddy then decrease this control to Tighten your sound.
Mini Jack AUX input - 3.5mm input to plug in your favourite MP3 player
Mini Jack Headphone Jack - 3.5 mm input to plug your headphones in for silent practice
Power Switch - On / Off Switch for mains power to the amplifier.
Dimensions - 26cm(W) x 29cm(H) x 14cm(D)
(15094)
Great product!

By:

Jacob

on 11 September 2020

Sound is great, delivery as promised. Very happy so far!




(5)
MiniS guitar and 10 Watt amp

By:

G S Kumar

on 24 August 2020

I bought it for my daughter, who has small hands and wanted to learn playing the guitar. This was a perfect size and package deal! We are very pleased with it and the reasonable cost and the 'big' sound. Keep up with the good quality of the products and the reasonable price tag. I bought a bass drum pedal and equally pleased.




(5)
Absolutely Blown Away

By:

Pete Hagan

on 8 July 2020

Im talking the speed of delivery from Artist Guitars to my place in Brisbane was WOW. Ordered my items on Monday before lunch and they were on my doorstep at10am Tuesday morning. That is fantastic service from these guys. And the quality of the Guitars and amps is way above what my expectations were. Thanks guys I am very happy and extremely impressed with the value for money of these items. Which is very rare these days! Well done and thanks again.




(5)
Sleek and Classy❤️

By:

Adinah

on 28 April 2020

I bought this electric guitar as a birthday gift to my husband. He was so amazed with the appearance "sleek and classy " as he said aside from being exceptionally comfortable, outstanding playability! This is a great choice! Durable and high performance guitar I must say! Nice timing though for the lockdown due to COViD, as we are not bored at home, we have our all time to play and learn❤️ Thanks Artist Guitar!




(5)
Very good giutair

By:

Nathan Adams

on 18 April 2020

I got it for my 9th birthday and i love it. (please note amp packaged and delivered sepretly)




(5)
Great product!

By:

Jacob

on 11 September 2020

Sound is great, delivery as promised. Very happy so far!


(5)
MiniS guitar and 10 Watt amp

By:

G S Kumar

on 24 August 2020

I bought it for my daughter, who has small hands and wanted to learn playing the guitar. This was a perfect size and package deal! We are very pleased with it and the reasonable cost and the 'big' sound. Keep up with the good quality of the products and the reasonable price tag. I bought a bass drum pedal and equally pleased.


(5)
Absolutely Blown Away

By:

Pete Hagan

on 8 July 2020

Im talking the speed of delivery from Artist Guitars to my place in Brisbane was WOW. Ordered my items on Monday before lunch and they were on my doorstep at10am Tuesday morning. That is fantastic service from these guys. And the quality of the Guitars and amps is way above what my expectations were. Thanks guys I am very happy and extremely impressed with the value for money of these items. Which is very rare these days! Well done and thanks again.


(5)
Sleek and Classy❤️

By:

Adinah

on 28 April 2020

I bought this electric guitar as a birthday gift to my husband. He was so amazed with the appearance "sleek and classy " as he said aside from being exceptionally comfortable, outstanding playability! This is a great choice! Durable and high performance guitar I must say! Nice timing though for the lockdown due to COViD, as we are not bored at home, we have our all time to play and learn❤️ Thanks Artist Guitar!


(5)
Very good giutair

By:

Nathan Adams

on 18 April 2020

I got it for my 9th birthday and i love it. (please note amp packaged and delivered sepretly)


(5)