Product Description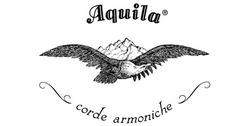 Aquila AQ104U Super Nylgut Low G Concert Ukulele String Set
The Super Nylgut ukulele strings have a charming natural pearl colour with a very smooth and polished surface that feels like wax which is pleasant for both your eyes and fingers.
They are also less stretchy than previous Nylgut versions, which results in faster tuning and maintains the intonation. On top of this Super Nylgut is stronger and does not suffer from sharp edges of the nuts, marks from frets or hard nail playing.
The Tech Features
Brand: Aquila
Model: AQ104U
Set: Low G
(14922)
AQ104U Super Nylgut Low G Concert Ukulele String S

First time I've tried a low G string set on a ukulele, and I am very happy with these ones. I was suspicious of a wound string, but it doesn't squeak or buzz. Very good strings and great service from Artist Guitars.
The "ONE STOP MUSO'S SHOP"......ARTIST GUITARS

Aquila a great product this string set does what a lot of others don't.......they hold their tuning and are easy on the fingers..... ARTIST GUITARS service and customer relationship is better than first class